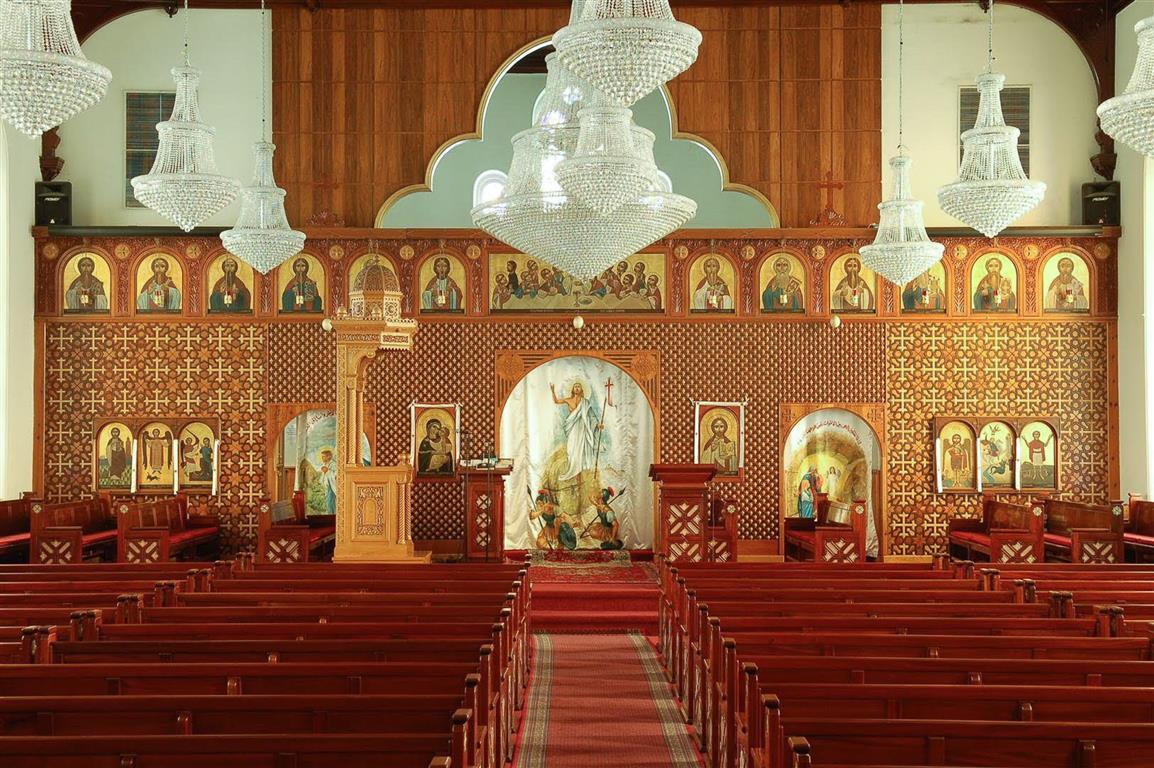 The Divine Liturgy
The word "Liturgy" in classic Greek means "a public service undertaken on behalf of the people" it comes from "Liaw," meaning "People." and "Ergia," meaning "work."
The church used this term since the apostolic age, to cover all that worship which is officially organized by her, and which is offered by all her members, or on their behalf. In the course of time, this term has come to be particularly applied to the performance of the service of Eucharist, although there are other liturgies.
Liturgy does not mean some hours spent by believers - clergymen and laity - in participating in the Eucharistic liturgy, performing on vesper or matin or baptism or marriage celebrations etc., but it is in its essence the true communion with Christ. This liturgical life is not lived only when a believer participates in common worship whatever it is, but it dwells within his heart even when he is alone in his room. In other words "liturgy" is a life which the church practices, through which she acknowledges her nature, realizes her message and attains her own existence which is life and growth in Jesus Christ.
From The Coptic Church and Worship by Rev. Fr. Tadros Yacoub Malaty.
Liturgy of St. Basil
By Heg. Fr. Abraam Sleman
View PDF
Liturgy of St. Cyril
View PDF
Liturgy of St. Gregory
View PDF
The Agpeya: The Prayers of the Hours
Read Online
Purchase
Holy Pascha: Order Of Holy Week Services
Purchase
The Rite of Bright Saturday
Purchase
The Rite of the Coptic Month of Kiahk
Purchase
Listen to Liturgies
Listen
to various Coptic Liturgies from many different Coptic Churches in English, Arabic, and Coptic.